by adagio teas



(4 reviews)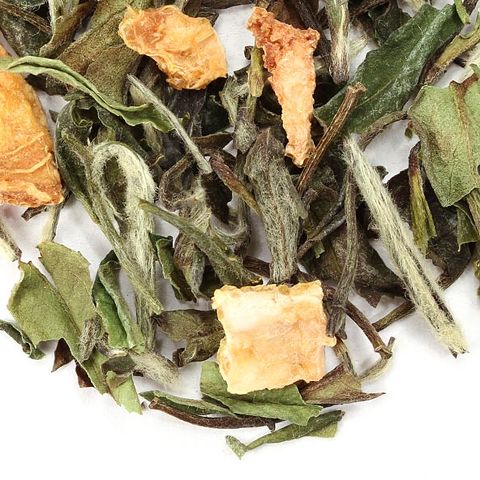 Premium white tea from Fujian region of China with tender-tangy flavor of tangerines. Sweet and warming citrus aroma, with a clean and softly juicy flavor. A playful combination perfect for any white tea fan. Steep at 180°F for 3-5 minutes
Recent reviews
This was okay, the tangerine flavor came through but it just didn't have the bright note I was hoping for.

This wasn't my favorite, but it was okay. I could taste the tangerine but for some reason it was a bit stale tasting. Maybe it was just a bad batch. But I still drink most of it and it wasn't a total waste. I think those who like white teas more than I do will enjoy this one!

JC

I am enjoying the delicate tangerine flavor to this white tea. It's doesn't overpower the white tea, it's just right. For me, it's a nice cup for late afternoon when I want something low-caffeine.