by adagio teas



(7 reviews)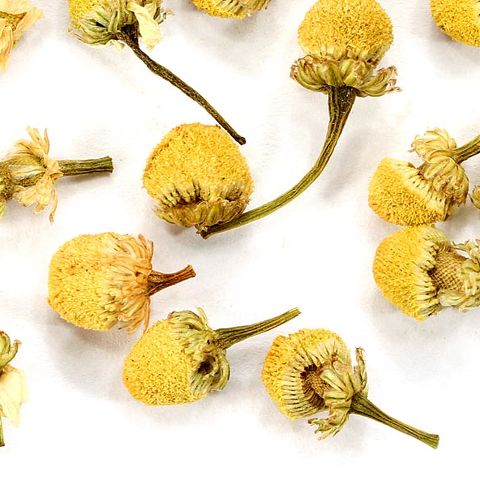 Our
Chamomile
tea is made of the finest
Chamomile
flowers from the Nile River Valley in Egypt. Considered a remedy for all ills by the ancient Egyptians, this golden herb remains a modern favorite to promote calm and relieve anxiety. When steeped, these fragrant
Chamomile
blossoms smell of freshly cut apples and produce a rich, golden cup with calming flavor and sweet, floral finish. Our
Chamomile
tea is made with whole flower pieces and produces a delicious, caffeine-free infusion. It may also be served with a dash of honey. Steep at 212°F for 5-10 minutes
Recent reviews
As far as chamomile goes, this is just a standard tea. However, I found the flavors to be very clean and respectable

I'm not a huge fan of the smell and taste of chamomile, but this definitely works if you're not feeling well or have a cold. I usually blend it with lemongrass ginger or something fruity.

Way too fragrant and aggressive for my tastes. I prefer cha cha to this.

I strongly dislike this type of tea, but the quality is such that I made sure to give it away rather than toss it when I got it in my advent calendar.

A solid, good quality chamomile tea. Mix this with some peppermint tea to get a real treat. (Side note: Adagio's foxtrot chamomile tea is to die for; I'd encourage checking that out.)

It is, indeed, chamomile. A good amount of full flowers that puff and swell as you brew them. Can't oversteep. Solid chamomile.