by adagio teas



(7 reviews)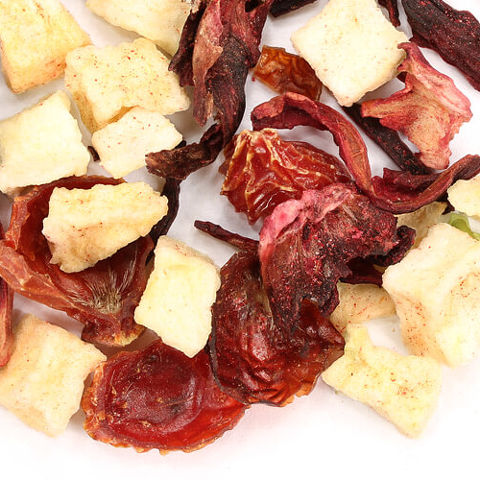 Raspberry is a complex flavor. It can be more sweet than tart, warm and chewy like a jam, or a fruit-floral accent. This blend plays to all of those nuances. Fresh raspberries, apple pieces, rose hips and hibiscus come together to tell the story of a raspberry. Zesty, tart and slightly sweet. A balanced cup that, because it's caffeine free, you can enjoy anytime. Steep at 212°F for 5-10 minutes
Recent reviews
The flavor is natural and rich, and the color is glorious.

This is a great fruity herbal tea, but I prefer the fruit medley over this. It's still delicious and the raspberry flavor comes through nicely. Very refreshing.

Still my favorite Adagio tea! This raspberry tea is amazing - perfectly tart, sweet, and bold. I bought the biggest bag they sell!

Tart berry flavor, wonderful rich and tart when brewed hot and slightly sweeter with more identifiable raspberry flavor when cold brewed, definitely a must have for summer and a comforting fruity way to end my night in winter!

I did not enjoy this as a hot tea. The flavor seems pretty artificial and overly strong. Did not seem particularly sweet either. This may work better as a sweetened iced tea.

I got a sample of this recently, and might get the 3oz bag once spring rolls around. This tea is really yummy iced with a bit of honey. Tart, crisp, and sweet.