by adagio teas



(24 reviews)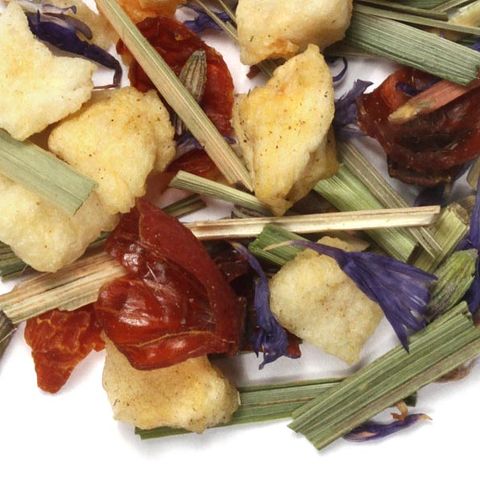 Revel in the luxury of our
Lavender Lemon
. This bright caffeine-free herbal blend is a delight to the senses with an intoxicating aroma, smooth citrusy flavor, and soft whispers of lavender. Calming and soothing so you can unwind from a busy day. Steep at 212°F for 5-10 minutes
Recent reviews
LH

This is my favorite. The refreshing lemon coupled with the soothing flavors of lavender are a must for any day.

JD

An amazing tea to drink in the evening (caffeine free). The lemon and the lavender greatly complement each other and the flavors are strong (but not overpowering). A bit of honey on the second steeping adds a lovely level of sweetness.

I'm usually not a huge fan of lemon teas but clearly that is because I didn't try the right one! The lemon and the lavender are well balanced and I found this to be a lovely, relaxing tea.

Honestly this tea is just so refreshing and relaxing. It has a lovely aroma of lavender and lemon right out of the bag. The taste is great, the lavender and lemon blend together to make a soothing bedtime cup of tea.

Nice scent of lavender and lemon, a good cup of herbal with some honey added.

AW

While the flavor of this tea was a little strong for me, if you love either lemon or lavender in tea you will definitely like this!!

LD

Oh man this is nice! It has a very strong lavender scent right out of the bag, but it plays second to the lemon taste in a really nice way. Very relaxing, fresh and clean taste. It's like drinking a hot lemonade. I really want to order more and try it iced with honey.

It is has a very pleasant lemon and lavender flavor.

Awesome before bed tea. The lavender and lemon work so well together.

Very pleasant tea. This tea tastes healthy and seems very beneficial for your body

I enjoyed this tea very much. Nice relaxing flavor from the lemon and lavender. I like lavender but not if it's too much. This is the perfect mix of floral and fruity.

I really enjoyed the lemon flavor of this tea, the lavender stayed pleasantly in the background.

This is a very light tea, but it's great for relaxing! The lavender smells great, and the lemon makes it just fruity enough to be refreshing even when hot.

MJ

Very intriguing taste. Lavender and lemon pair excellently together. I really didn't know what to think of it at first but I think I'm a convert! Smells great and tastes great.

Very floral and lemony at the same time! It's light, but refreshing, and blends well with other fruity herbal teas.

A gentle, soothing blend. I usually add a squeeze of fresh lemon to mine to give it a little something extra.

This is a very well balanced tea. Its great for the evening. Nice, fresh flavor

Light and refreshing with a natural sweetness. The lavender is not overpowering and creates a soothing aspect. The lemon is present and crisp but not harsh, however, I do wish there was even more of a lemon taste. The tea pairs well with the lemon meringue green tea or the strawberry white tea also sold by Adagio. Overall a really good tea.

It has a lavender forward taste but also a nice hint of citrus that keeps it from being too floral.

I love this tea, but ever since my boyfriend said it tastes like Fruit Loops, it doesn't taste the same. I still love it though!

MR

The mixture of the lavender and lemon give a pleasing aroma. It is a very smooth, soothing tea

Love the mix of the lavender and lemon, very relaxing too!