by adagio teas



(11 reviews)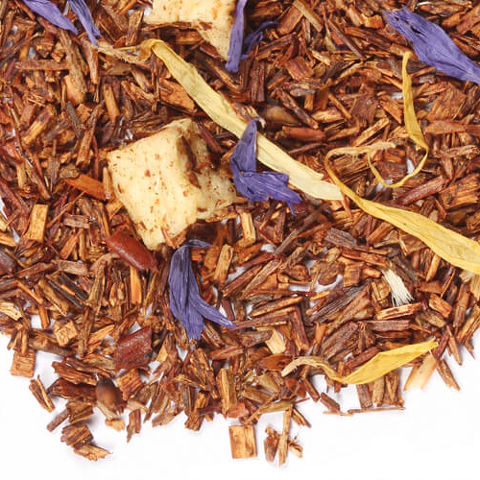 How suite it is! Limited-edition holiday herbal features rooibos with fruit, nuts, caramel, and cocoa. Smooth, rich flavors offer a natural sweetness and depth. This is the ideal blend to sip by the tree, on a snowy winter's evening. Steep at 212°F for 5 minutes
Recent reviews
This tea had a decent nutty flavor. However the wordiness of the Rooibos was mostly why I tasted and I'm not a fan of that tobacco flavor you get from Rooibos.

Ordered it twice :). Unique flavor, and pretty smell. Enjoyable cup of tea.

This tea is warm and rich and the hazelnut flavor comes out nicely.

KZ

Loved this tea! Warm, sweet, full-flavored, it felt homey and cozy. Great for a chilly day curled up with a book.

This tea is very sweet and nutty. Perfect for a calm afternoon where caffeine isn't required

This roobios is perfect for the winter and Christmas season. It's nutty with a hint of natural sweetness and blends well with the subtle flavors of caramel and fruit.

Earthy, nutty, and sweet. This tea reminds me of the rooibos caramel turtle, but less sweet and a stronger flavor. I really like this tea during the holidays and when it is cold outside. Very good for fireside tea.

Very lovely! It's incredibly sweet, and the smell is a bit strong when you open the bag, but very tasty.

This review is for Adagio Nutcracker FANDOM blend #1 the whole fandom concept is brilliant - and is what brought me back to adagio... as a former customer. #2 i bought for myself, but my husband adores anything HAZELNUT so when he saw that he asked for the tin = it is going into his stocking [dec 15 review] smells heavenly and LOL got me to go back and shop for MORE hazelnut adagio blends

This review is actually for the Rooibos Pecan Turtle from Adagio but it isn't listed in the list. This was decadent. It has a sweet aftertaste. You can taste the Rooibos at first then you get the delicious pecan turtle flavor. I highly recommend. I tried this plain and also tried this with some almond milk and a touch of honey. Delicious either way!!!