by adagio teas



(18 reviews)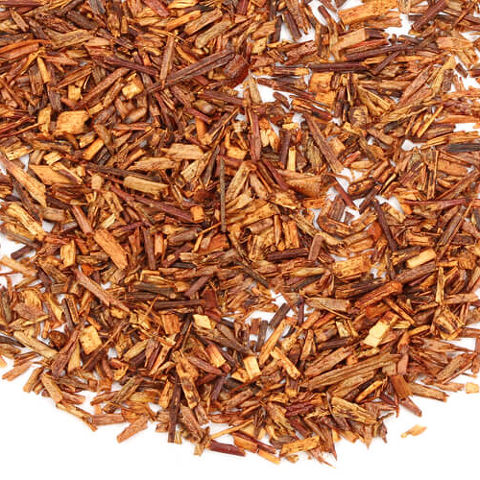 Combining savory almond flavor with the bright, sweet taste of Rooibos herbal tea. Smooth and almost marzipan sweet, with a soft clean finish. Our Rooibos Almond is great on its own, as well as the perfect, mellow dessert complement. Naturally caffeine free. Steep at 212°F for 5 minutes
Recent reviews
CK

In the bag, strong marzipan/almond smell. i love marzipan, so i was excited to try this. Once brewed, it just tastes like rooibos. Hot and cold, just red rooibos. Kind of dissapointing.

Sweet, but moreso Rooibos sweet than almond. Pleasant but a bit weak on flavor

It's ok but not enough almond flavor and I don't like the plain rooibos very much.

The almond flavor is very strong! In it's product description it is likened to marzipan and I tell you, that is spot on. As someone who is actually not a fan of super strong almond, I don't think I would drink this on it's own again. But I'm definitely going to experiment with mixing it.

Like all adagio almond teas, this is a delectable almond flavor. I prefer the black to the rooibos, but if you're caffeine averse this is a perfectly good choice.

Love almondy teas. This wasn't anything special, but that's what you need sometimes.

This tea was excellent. With a spoonful of sugar, it tasted just like marzipan. I'm not usually a fan of rooibos tea, but I would definitely drink this again.

Not much almond flavor, mostly tastes like a basic rooibos

I love rooibos teas because they ate naturally decaffinated. This smells so almondy once the bag is open, after brewing, with a little stevia the taste of almond comes at the back end after the swallow. Like marzipan.:)

This was just ok for me. It would probably be good blending with other flavors though.

Don't know why but it smelled like cherries and just tasted very meh.

This was ok. It smelled really good in the package, once brewed the almond flavor was there.

This has a super strong, almost overpowering almond marzipan scent and flavor. I usually have to tone it down by blending with other flavors, but it's good if you want something heavily almond flavored.

I've been loving all of the almond flavored teas lately!

KF

Fantastic dessert tea. I love marzipan and almond flavors so this was perfect for me. It blends so well with the rooibos.

Great flavor. Not too strong. A nice smooth tea. Will buy again.

The almond flavor was a little overwhelming. It almost tasted like if I poured almond extract in my tea.