by adagio teas



(7 reviews)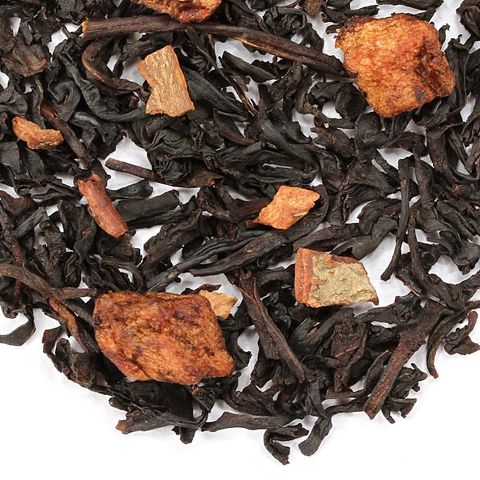 Premium black tea from Sri Lanka flavored with caramel and apple pieces. A taste reminiscent of the trick-or-treating and carnival favorite, available all year round. Transport yourself back to your favorite season, whether Summer or Fall. All the enjoyment of a real
Candy Apple
, without the sticky mess! Steep at 212°F for 3 minutes
Recent reviews
I got this in my tea advent calendar and quite enjoyed it!

This is a really fun, sweet blend. I'm considering buying it again in the bigger size now that I've finished my sample.

I first tried this as part of a fall sampler pack and knew it was a must-buy for autumn this year. It's sweet, rich, and fruity with a brush of cinnamon and toasted caramel. Not only does it taste JUST like a candy apple (making it the perfect fall flavor), but it's sweet enough satisfy my sugar cravings. A kick of caffeine also makes it the ideal brew to wake up to during September, October, and November mornings. I enjoy my serving with a sprinkle of crystallized brown sugar to complement the toasted caramel flavor.

This is a fun seasonal tea. Great scent and slightly sweet, apple flavor.

I love eating the little chunks of apple after boiling the tea. The tea is also really good, if a tad bitter.

I'm still not too sure how I feel about this tea. The flavor reminds me somewhat of a medicinal smell. That being said, I did mix it with the Tiger Eye black tea and WOW, it was delicious. Tasted like a sweet Caramel Apple. This is one of my favorite blends but I don't think I'd continue to drink it separately.