by adagio teas



(12 reviews)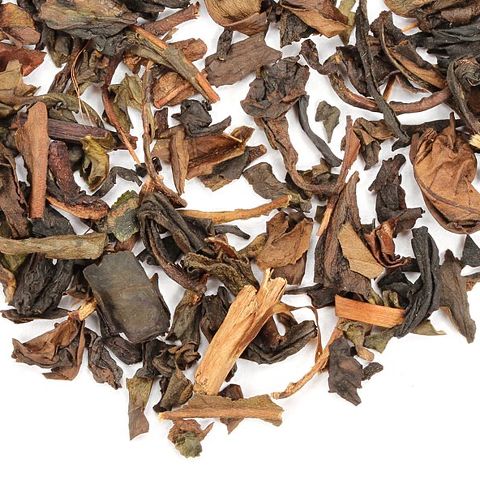 Combining savory almond with the bright, fruity-floral taste of Taiwanese oolong tea, our
Almond Oolong
is great on its own, as well as the perfect dessert complement. Smooth, clean and unroasted almond nutty aroma. Full, rounded body and sweet marzipan flavor. The only question now is, is it ok to have two desserts in one evening? Steep at 212°F for 3-5 minutes
Recent reviews
I was skeptical at first because of how strong the tea smells in the container, but the flavor is beautifully delicate overall

Solid tea, good alone or with vanilla creamer. Mild almond flavor is sweet.

Mild almond taste. It isn't overpowering or overly complex like some teas can be, very enjoyable.

JK

Almond is a great combination with oolong, so smooth & warm

Very strong for me. I do like it though, but I need to add something else to soften the flavor.

This oolong is very strong, but it's nice and flavorful in a good way. The almond flavor is there and it blends well with the oolong tea. It's definitely not something I can drink every day, and I probably won't get it again. But it was nice to try as a treat.

This tea is a nice treat. I love the Almond flavoring, it imparts a sweetness without sugar. It's great with a touch of almond milk.

I'm not a fan of this flavored oolong tea...keep it plain

The smell of this tea when I first opened the bag was a little off putting but it actually tastes delicious once steeped, it is much milder than the initial aroma. I drank two cups in a row when I first tried it because I liked it so much!

This is one of my husbands favorites! He is generally not a fan of really sweet things and this seems perfect for him. This is the one he always requests when we put in an order!

This tea was overpowering in its sweetness - it was like drinking liquid marzipan.