by adagio teas



(3 reviews)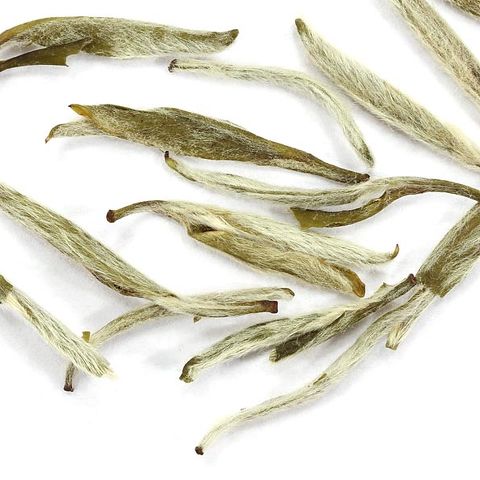 Jasmine Silver Needle
white tea is made up of young and elegant tea leaf buds with a whisper of jasmine aura. All the appeal and softly sweet nuances of a classic Silver Needle tea, enhanced with the graceful aroma of night-blooming jasmine flowers. Airy flavor, delicate mouthfeel and pleasantly dry finish. The quiet nature of this
Jasmine Silver Needle
white tea ensures it will make a gentle companion for your special moments. Steep at 180°F for 3-5 minutes
Recent reviews
A really nice, solid jasmine tea. Very high quality.

First white tea I have tried, was honestly not a fan. It smells nice, but the fragrance is too sweet when you try to drink it. The tea itself tastes like flowers, which I personally did not enjoy.

This is a very pricey tea, but when brewed at the recommended temperature, it's worth every penny. Jasmine flavor is very forward and the smoothest cup of tea you'll ever make.