by adagio teas



(5 reviews)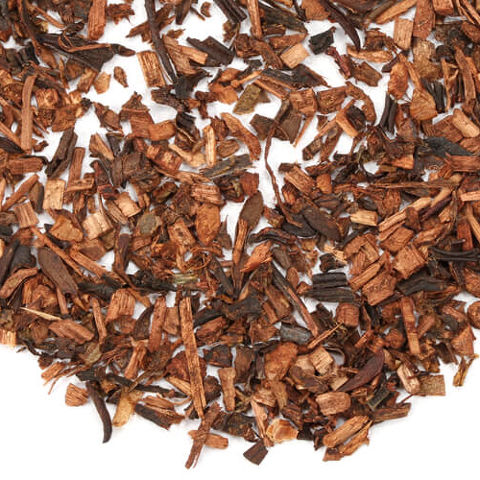 Honeybush
is a sibling of Rooibos, cultivated in South Africa's Eastern Cape region. Its flowers smell of honey, earning this plant a sweet name. The taste of our
Honeybush
tea is similar to that of rooibos, though arguably a little sweeter. Smooth, gentle roasty flavor and slightly fuller bodied than rooibos. Clean, refreshing finish and naturally caffeine free. Steep at 212°F for 5 minutes
Recent reviews
MJ

Very sweet and mild with a slight and mild aftertaste. Certainly something I would NOT seek out.

CD

I wanted to try the straight honeybush tea, having only had it as a blend. To me it tastes like a black tea, with a smooth finish, and just a touch of sweetness!

This is a nice quality honeybush that has that same earthy/woodsy flavor as rooibos but is a touch more sweet with a honey note in the aroma. It's great when you just want something simple and caffeine-free.

Very good flavor. I don't add any sweetener or cream.