by adagio teas



(11 reviews)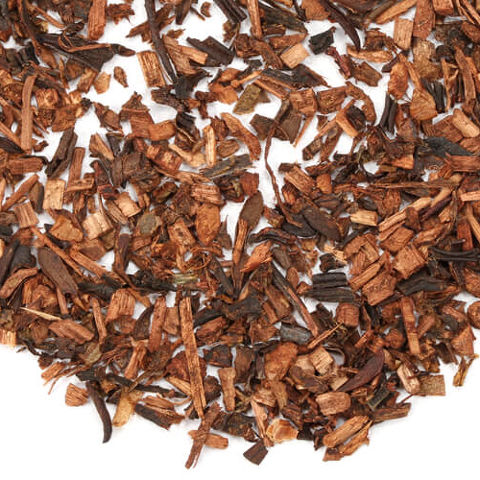 Honeybush is a sibling of Rooibos, cultivated in South Africa's Eastern Cape region. Its flowers smell of honey, earning this plant a sweet name. The taste of our Honeybush tea is similar to that of rooibos, though arguably a little sweeter. Smooth, gentle roasty flavor and slightly fuller bodied than rooibos. Clean, refreshing finish and naturally caffeine free. Steep at 212°F for 5 minutes
Recent reviews
MA

This tea was good hot. It was not nearly as good as it cooled. This tea is better used as part of a tea blend .

It's mild and a little bit earthy. I prefer to use this one blended with other flavors, but it is nice on its own.

Ok my reviews aren't giving me my points, so I'm adding this to see if the longer review fixes it. Its a pretty average tea, sweet, earthy, and nothing special. It's better in blends than on its own.

Really enjoy this. It's sweet and earthy, without being overpoweringly sweet.

I love sweet teas so I naturally gravitated to Honeybush. Not a strong flavor on its own, especially when comparing to Rooibos (which I also enjoy). But it does have a woodsy sweetness. Works well iced, or as a milk tea base, but I do prefer mixing it with other flavors or teas.

Great as a base for other teas, but on its own this just tastes like tree bark. Bummer.

MJ

Very sweet and mild with a slight and mild aftertaste. Certainly something I would NOT seek out.

CD

I wanted to try the straight honeybush tea, having only had it as a blend. To me it tastes like a black tea, with a smooth finish, and just a touch of sweetness!

This is a nice quality honeybush that has that same earthy/woodsy flavor as rooibos but is a touch more sweet with a honey note in the aroma. It's great when you just want something simple and caffeine-free.

Very good flavor. I don't add any sweetener or cream.