by adagio teas



(6 reviews)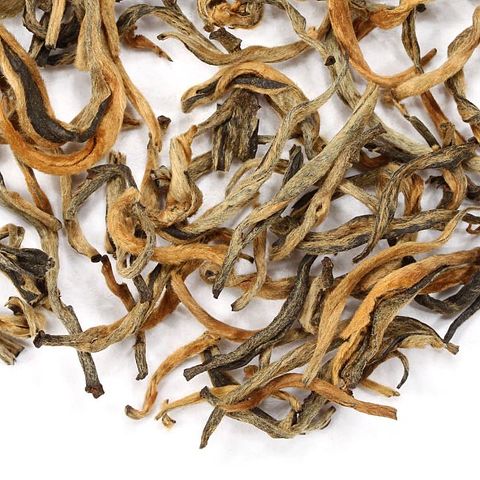 Yunnan Gold
black tea (also known as Dian Hong) is easily identified by its abundance of soft golden tips, and savory cocoa and black pepper flavors. This artisan tea hails from the Yunnan province of China, the birthplace of tea itself. Our high-grade
Yunnan Gold
is milk chocolate creamy and sweet, with pleasant pepper notes. The flavor becomes earthier and more layered as it cools. Soft, rounded cup, silky and perfect. It is also a very forgiving tea and will not taste bitter when over-steeped. Allowed to take only one tea to a desert island, this "golden" Yunnan would be our clear choice. Steep at 212°F for 3-5 minutes
Recent reviews
Deliciously earthy, with just a touch of smokiness, this tea puts me in mind of a more subtle Lapsang souchong

A very nice smooth cup of tea. I enjoyed it with a bit of honey.

MP

I think I died and went to tea heaven. Subtle in flavor while warm, stronger as it cools. Not a hint of bitter on it. Just a great all around tea for my early morning.

I got this in the loose leaf tea bag option, and really liked it! It's full-bodied and sweet/earthy. I enjoyed it best in the morning with a dash of cream/honey.

I have been looking for a tea that tasted like a tea one of the local Chinese places makes, and I've finally found it. This is really good stuff. Its super rich in flavor, and I put just a little bit of sugar in mine.