by adagio teas



(15 reviews)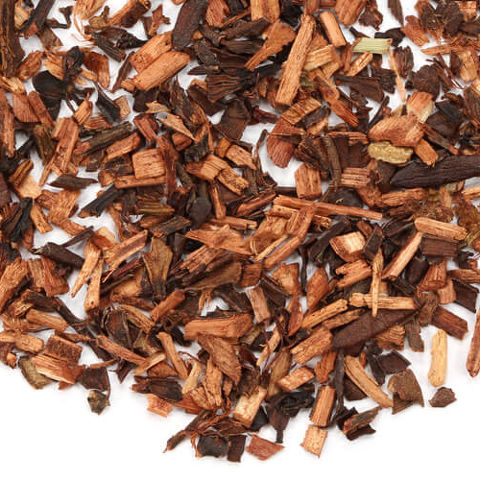 Our
Honeybush Hazelnut
combines the mellow smoothness of honeybush tea with the cozy creaminess of hazelnuts. Very nutty and aromatic, slightly roasty with a rounded, sweet flavor. Lingering honey-roasted nut finish. A mellow, very well-blended cup of tea. Great with just a touch of brown sugar. Completely caffeine free. Steep at 212°F for 5 minutes
Recent reviews
IL

Very strong flavor, not for me. Maybe with milk? - but I don't like milk. No one in my household liked it

I recently bought this as part of a honeybush collection, and I made this as a hot tea with no modifiers. I liked it! It's excellent as a dessert tea, since it's subtly sweet and chocolate-y. Recommended!

This is my favorite tea! So warm and cozy and has the best aroma

Quite good! Not overpowering like I was expecting. I've come to like simple teas such as this.

It's like a Ferrero Rocher Hazelnut Chocolate in a cup. Very woodsy and nutty with just a hint of sweetness without coming across too strong. The smell is delightful both before and after the steep. A great beverage to enjoy with your favorite cookies or to wind down with in the evening.

Strong artificial flavor and smell. I do not like this tea on its own.

Its not my favorite. It tastes artificial and is way too sweet

Not a fan of this tea....it even went through my tea filter

This is a great, robust tea for late at night when you need caffeine free.

A friend made this for me tonight and I was hooked, smooth and sweet, the aroma itself is delightful. Harmonious blend and already craving more.

Absolutely delicious with milk and sugar, especially on a cold day!

J

excellent caffeine-free brew!