by adagio teas



(9 reviews)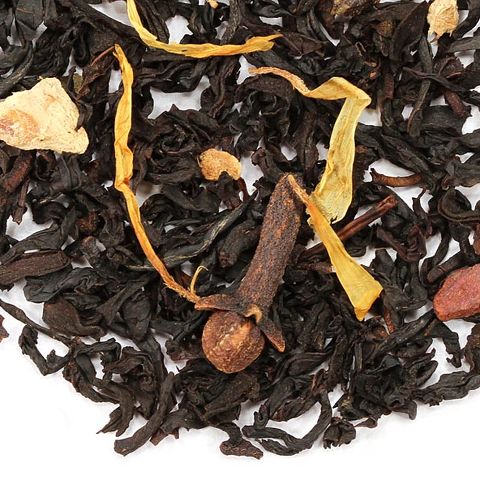 Premium black tea from Sri Lanka flavored with pumpkin and exotic spices. Autumn festivities just wouldn't be the same without the comforting, smooth sweetness of spiced pumpkin - and neither would your tea time. Warm and rich flavor, with lingering cozy aromatics. Steep at 212°F for 3 minutes
Recent reviews
A nice tea for when the weather cools. Great for Fall!

TS

This is one of my favorite black teas. You can definitely taste the spice by it isn't too strong. This is a perfect tea for the fall time.

This is an all-around good tea. With sugar, both the pumpkin and spice flavors are subtle. The spice is a bit more pronounced when you don't add sugar.

This is probably my favorite black tea from Adagio. I always drink a lot of this during October. The pumpkin spice flavors aren't too strong, but you can still taste them and they blend perfectly with the black tea. Tastes great hot or iced. It's like Halloween in a cup!

SS

This is a perfect fall cup. It is creamy, delicious and cozy.

I knew I would like this one when I found it in my advent calendar but I was still shocked by how yummy it was!

I was unsure of how a pumpkin spice tea would taste, but this tea was really good and did not have too strong of a pumpkin flavor.

I wanted to give this full 5 stars but it would not let me! This is the only pumpkin spice tea that I like and I have tried many of them. I do mine at full 5 mins, and also at 3 min, it is great!