by adagio teas



(3 reviews)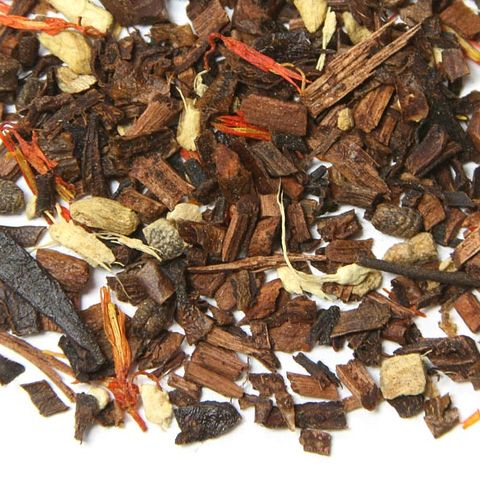 Masala chai spices in a South African honeybush herb base, with a hint of pumpkin. This blend of honeybush, cinnamon bark, cardamom, ginger root, cocoa nibs & safflower is sure to delight. Beautiful clear and bright cup, with a crisp and tangy-sweet flavor. The heat of the spices is balanced beautifully with the natural smooth, mellow quality of the honeybush. Naturally caffeine free for an anytime treat. We suggest two heaping teaspoons per 6 oz cup. Sugar, cream or soy if desired. Steep at 212°F for 7-10 minutes
Recent reviews
I loved this but would have liked more pumpkin flavor instead of just the spice. Still a favorite!

This is a really, really delicious tea. The flavors blend so well together. It's great with some milk and honey.

WOW!! What a delicious tisane! Adagio hit the nail on the head for this one. It has the perfect level of spiciness. Well done!