by adagio teas



(9 reviews)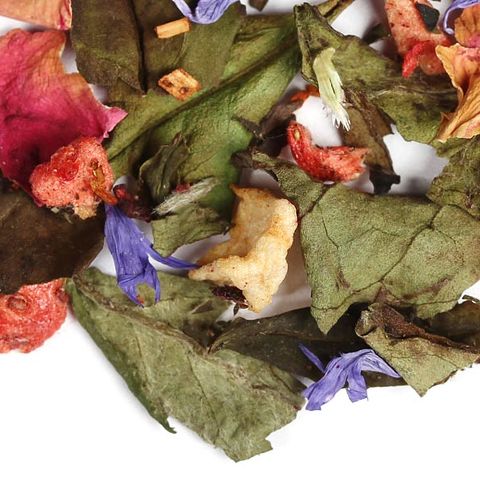 White tea from China with inherent melon notes makes a tasty base for this homage to the fabulous strawberry. Ever popular, strawberries can lift the spirit and please the palate. In this complex blend with strawberry overtones and a hint of vanilla, the Queen of Berries reigns supreme. Steep at 180°F for 3-5 minutes
Recent reviews
Not my favorite but my boyfriend loves it! A nice soothing tea, however. I find the strawberry to be overpowering.

CL

I tried this with a friend and found it to be a great fruity tea. It's nice and sweet and has a good aftertaste.

Very good! I tend to find most of the fruity teas to be overpowering. This one hits the spot!

A nice, light, fruity tea. The flavors are quite subtle, but you have to be careful not to oversteep. Not the best if you prefer teas with bold flavors.

Absolutely delightful! The flavors are light and well balanced and this tea is refreshing

I would opt for the Adagio wild strawberry tea instead. This tea smells a bit synthetic.

One of the best smelling teas! The flavor is more subtle, but the strawberry flavor comes through and makes for a nice and light white tea. Very refreshing iced!

Love this tea! Nice and light strawberry flavor!!!