by adagio teas



(3 reviews)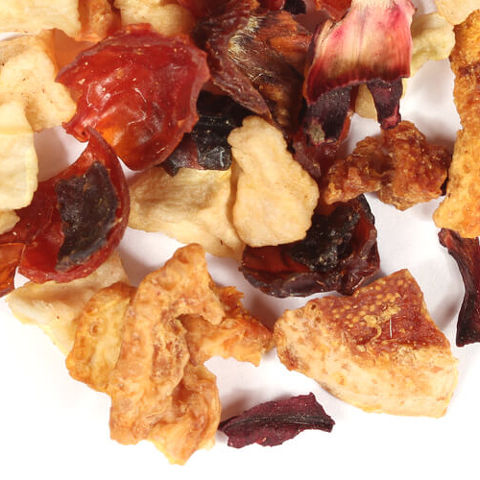 Let your heart be light! This herbal blend is a lovely duet of classic holiday flavors (cranberry and orange) with the added sparkle of cinnamon spice. Bright and festive, tangy yet sweet. Steep at 212°F for 5-10 minutes
Recent reviews
I didn't think I would like the combination but I was surprised by how nicely everything blended. The orange and cinnamon was very prominent but not overpowering. A great tea for the Christmas season!

A very good tea, I get it in bulk when it's in season & drink it all year round. You can definitely taste the orange, cinnamon & cranberry in it, they're all strong flavors.

I'm really hoping Adagio brings this one back for the Holiday Season. I love this tea. It kind of reminds me of Trader Joe's Winter Wassail so if you love that tea, you'll love this one as well. It's fruity but spicy. A great combination!!