by adagio teas



(12 reviews)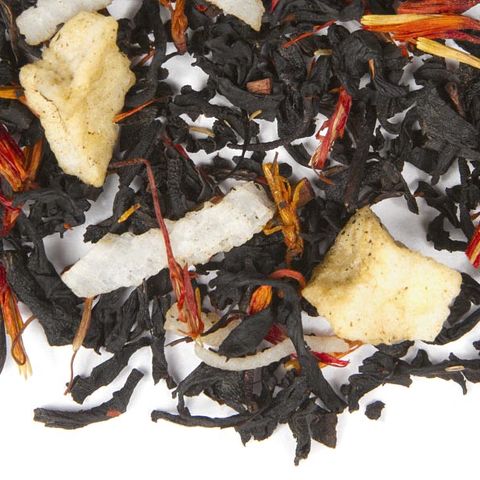 Served hot or iced, our
Thai Tea
adds something refreshingly exotic to your day. Blended to replicate delicious Thai restaurant tea at home with notes of coconut, cardamom and vanilla. To tickle your taste buds with a tantalizing authentic experience, prepare your own traditional Thai Iced Tea by pouring the freshly brewed tea over ice, topping it off with your choice of sweetened condensed milk or coconut milk. One sip, and you will feel as though you've been transported straight to the streets of Bangkok. Steep at 212°F for 3 minutes
Recent reviews
This tea is very interesting and unique. I really enjoyed it

MW

If you're too full for dessert but want something sweet, this tea is for you!

I've never had Thai tea so I can't say if it's authentic or not but it is very tasty, one of my favorite black teas from adagio. Nice and coconut flavor. Very smooth and drinkable.

Not real authentic Thai tea like I usually get from my local Thai restaurant

One of my favorite teas! I make sure to order it every time. Very different from my other teas I drink.

Interesting tea, but not what I was expecting. I can only taste coconut in this tea - no other flavors. It's okay, but not what I was expecting for Thai tea.

I bought this in an attempt to recreate Thai iced tea at home (I got a bubble tea kit for Christmas). Although it works in a pinch, it definitely is not the same as what you traditionally can get. It's a standard level of good--nothing overwhelmingly amazing, but not horrible.

This is not a traditional thai tea. It would be more accurate to label it "thai inspired" but even then, it doesn't hold up to expectations. Too sweet and not deep enough of a flavor.

The coconut and vanilla flavors barely come out, this tastes mostly of black tea with a slight hint of spice from the cardamom and a little bit of coconut at the back of the mouth, I've yet to try it with milk but I don't see that making a phenomenal difference with this one

I love Thai tea. I worked in a Thai restaurant and in a Thai owned boba shop. This just doesn't cut it. It smells so sweet, but I literally can not brew it strong enough to even comfortably add cream without ruining any flavor. It never forms that deep sticky-sweet flavor I'm so used to. Without the expectations, I think it would be an alright tea.

Very strongly sweet smelling. I have a hard time even opening the tin. The tea itself is strong, but Thai tea is strong...It's just not for me.