by adagio teas



(11 reviews)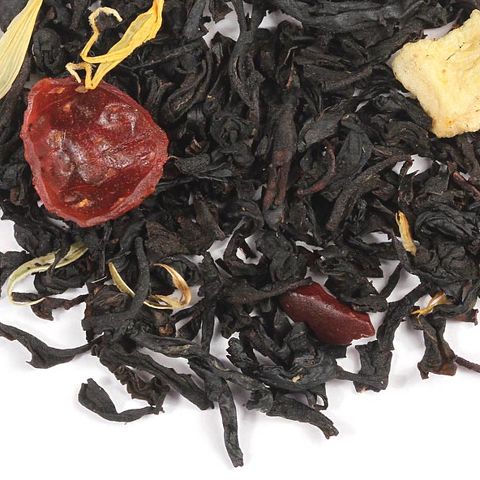 If you have a sweet tooth, then have we got the tea for you. The moment you open the pouch of our
Butterscotch
tea, you are enveloped in the aromas of a confectionery shop. Sweet, buttery and whimsical flavors are infused into this desert tea and rounded off with hints of apple, cocoa nibs and marigold. A delightful way to satisfy those sweet cravings. Steep at 212°F for 3 minutes
Recent reviews
It smells like butterscotch but smell and taste dissipates as soon as the water hits the tea

This tea is not for me. I can imagine people who like black tea with milk and sugar enjoying it or as a dessert, but its just a bit too intense for my taste

The smell is wonderful, full of butterscotch, but it simply doesn't taste like that at all. It's not bad at all, mind, but it just doesn't have any butterscotch flavor to it that I can tell. Which is certainly disappointing given the aroma.

One of my absolute favorites. I love it. I mix in some Tiger Eye every now and then or some cream tea. Very good.

The dry leaves smell like candy, but the brewed tea is really astringent. It's fine with sugar or milk added, but it's hard to drink on its own

I think this has a really nice flavor. Not my absolute favorite - I think the Chestnut still beats this, in my opinion. But still a nice tea.

Very good and natural butterscotch flavor with a light natural sweetness that satisfies my creamy butterscotch candy cravings!

LP

This is delicious tea. It tastes just like butterscotch and I am thrilled that I no longer have to spend a lot of money at a local tea shop. I can make it right at home!!!

The aroma is amazing. The flavor is very nice. I like this as a desert tea.

A toasted, dark but mellow, sweet drink somewhere between toffee and caramel. The flavor is straightforward and nostalgic, leading to a satisfying and comfortable sip. Perfect for perking up in the morning with a caffeinated and carbs-free way to satisfy your sugar cravings. I find this tea especially enjoyable during the autumn season, ideal for bringing to mind trick-or-treating, firesides, brisk mornings, and cozy evenings.