by adagio teas



(3 reviews)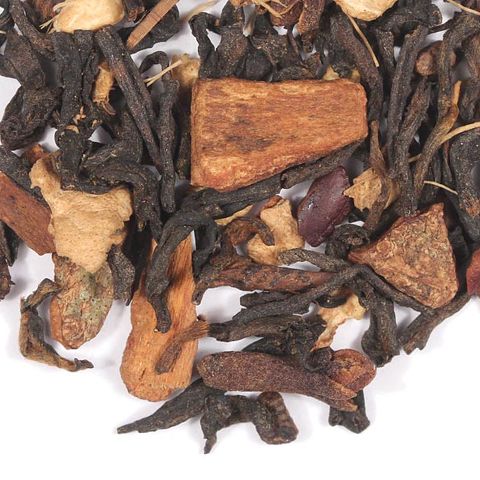 Smooth, rich and comforting. Our Chocolate Pu Erh Chai hits all the marks for the perfect afternoon treat. It has everything you love about a good spicy chai, the boldness of chocolate and the silky mouthfeel that only pu erh can bring you. This is one flavorful cuppa that is sure to satisfy. Steep at 212°F for 5 minutes
Recent reviews
Honestly, all their pu erh teas are amazing, and this one is no exception. Delicious!

This is an interesting chai tea and the hint of chocolate is very subtle.

This tea captures the taste of "evening autumn spice." The mellow chocolate overtones give it the sweetness of a dessert, but the chai elevates it to a harvest-flavored tea. Great for enjoying in the evenings (just watch the high caffeine quantity!) or mornings when your sweet tooth is calling. The instructions recommend two heaping teaspoons per cup, meaning you go through this tea much faster than most. If prepared according to recommended serving size, this tea leaves a spicy kick and sizzle on the tongue. For a milder sensation, I recommend cutting the teaspoon size in half.