by adagio teas



(3 reviews)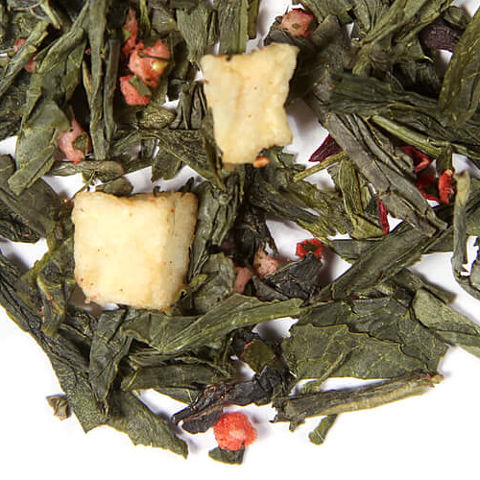 Flavor-packed, fruitalicious, sweet, juicy, tart, and refreshing. These are just a few words that describe Watermelon-berry Green tea, a perfect summer time treat. Watermelon and Strawberry flavors blend with refreshing Green tea, creating a perfect combination to cool you down and wake your taste buds up. Best served iced with a sprig of spearmint, to elevate the wow factor! Steep at 180°F for 2-3 minutes
Recent reviews
This is a very good green tea. The flavors are subtle, and sometimes it's hard to taste the melon, but it's still present and overall the tea is very refreshing, especially as an iced tea on a hot summer day.

This is hands down my favorite green tea. Not too sweet, but no bitterness, and such a real melon flavor. Really really delicious.

TA

This tea smells like melons and tastes like melons. It's so good. One of my favorite teas.