by adagio teas



(10 reviews)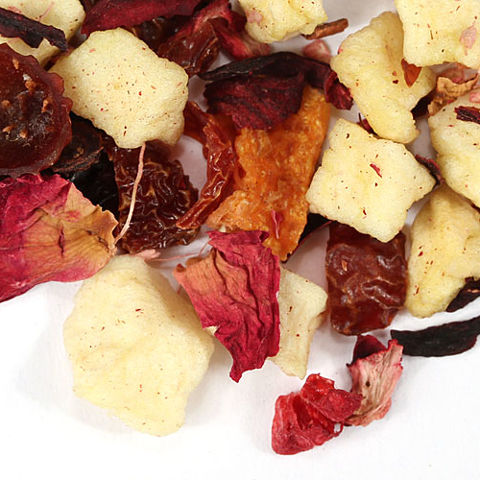 Lightly spiced with cinnamon and ginger to accent the gently sweet notes of pomegranate and provide a warming tingle on a chilly fall day. Hibiscus and rose hips add lively layers of flavor. Steep at 212°F for 7-10 minutes
Recent reviews
Wow! If you like fruity teas with delicious spice elements you'll love this one - I know I do! A great balance between the two. It's not for everyone, but it's definitely for me. A great fall or winter tea!

I'm not really into this tea, mostly because it reminds me of the hand soap in Target's restroom.

Delicious for an herbal tea, be sure to mash up the re-hydrated fruit pieces to add a little extra zing

Interesting mix. Not really my type. The pomegranate flavor is kinda weak to my opinion

Really nice fruity tea. The cinnamon is a nice addition

I liked the cinnamon in here. It is different than adagios other fruit teas because of it. It makes a great fall tea.

LD

A really nice spicy, fruity blend. Great hot or cold-brewed!

Reminded me of mulled wine. I was expecting something bright and fresh, but this was much more comforting.

This was nice but I'd love a non-spiced version. The fruit flavors are yummy.