by adagio teas



(2 reviews)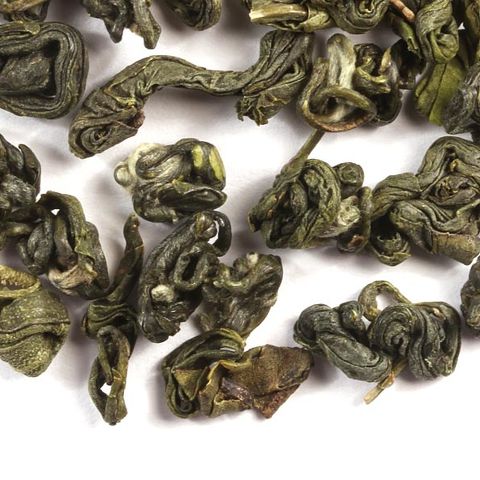 Sleeping Dragon
green tea is grown at about 3,000 feet in the mountainous Fujian province. The tightly rolled leaves and silvery fuzzy buds give this tea its signature shape and name. In the cup, it delivers a soft, fruity sweetness enfolded by a rich smokey note similar to a gunpowder, but more complex and crisp in the finish.
Sleeping Dragon
remains a great cup for a green tea novice or those who oppose the grassy character of some varieties. Steep at 180°F for 2-3 minutes
Recent reviews
One of my all-time favorite green teas. Mellow flavor, wonderful grassy aroma. It also makes a rather lovely iced blend.

Great green tea for new drinkers. Lacks much of the grassiness many green teas have, while still delivering on great flavor. Fun to watch all the little "dragons" flying around the brewing vessel (I suggest something clear) before they finally settle.