by adagio teas



(13 reviews)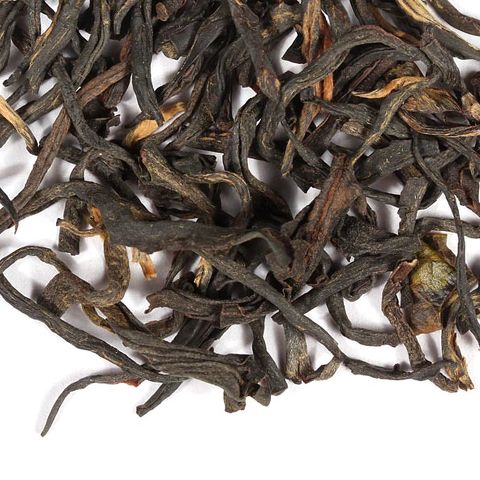 Whether needed to wash down a full
Scottish Breakfast
or to warm your bones after a walk on the misty moors, our
Scottish Breakfast
tea will do the trick. Richly blended with Assam, Keemun, Yunnan and Sri Lankan full-leaf teas, you'll get a deep cup with malty notes, red fruitiness, hints of smoke and a touch of Yunnan pepperiness. Straight up or with a splash of cream,
Scottish Breakfast
is also a fine companion for your overdue Robbie Burns indulgence: "O, my Luve is like a red, red rose, That's newly sprung in June. O, my Luve is like the melodie, That's sweetly played in tune." Steep at 212°F for 3-5 minutes
Recent reviews
This is one of my staples, i always have it on-hand

This tea is a great way to start off your morning!

A delicious standard breakfast tea. Slightly malty and smooth

Received as a sample & it has become my favorite morning tea!

Smooth, jammy, and smokey. The flavors are layered and I get a slightly different notes each cup.

It's stronger in flavor than an Irish Breakfast tea. Although it is not something I would usually go for, it's nice to have it in my tea rotation to break up the monotony a bit. If you like things like English breakfast and Irish Breakfast, but want a stronger punch to it, this is for you!

I was surprised how much of the pepperiness comes out of the dry leaf. The tea itself is tasty, with a stronger kick, in my opinion, than my usual Irish breakfast. Takes milk and sugar well.

4 of us had this at our recent brunch, it was a hit with 2, one said it was much too strong a tea for breakfast, and I enjoyed it, but have to admit the smokiness of it best places this tea later in the day.

Smoky and dark. It's a little more bitter than I prefer, even with sugar, but my dad likes it.

SF

Great basic tea but more flavorful than English or Irish. Also good with a splash of milk.

KT

I love tea. And I love this Scottish Breakfast tea from Adagio, and that is why I keep ordering it!