by adagio teas



(3 reviews)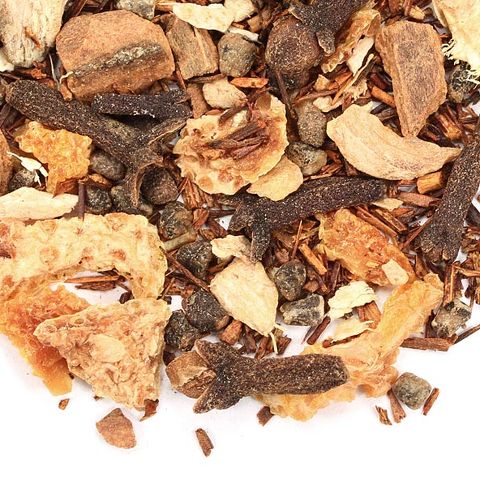 This blend of rooibos, vanilla, and Chai spice will dance on your palate, and sing to your soul. Beautiful clear and bright cup, with a crisp and tangy-sweet flavor. The heat of the spices is balanced beautifully with the natural smooth, mellow quality of the rooibos. Naturally caffeine free for an anytime treat. We suggest two heaping teaspoons per 8 oz cup. Sugar, cream or soy if desired. Steep at 212°F for 7-10 minutes
Recent reviews
I love this one with just a little bit of milk or cream. It is sweet enough without any sugar and is really soothing for an evening tea.

This one is good as well. I was able to brew this one twice and have it taste just a good the second time around. This one didn t need any milk or sweetener. It was perfect just as it was.

Very good for a warm cup of chai late at night when I don't want any caffeine keeping me up. Its just sweet enough that it doesn't need sugar, and just a little warm milk calms the spices down to a perfect level.