by adagio teas



(7 reviews)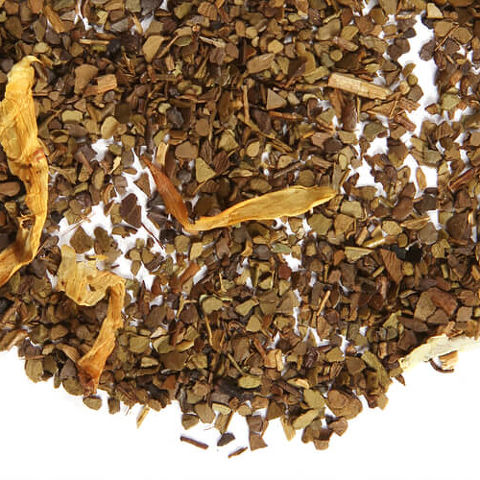 The mellow chicory-like character of our Brazilian toasted mate is a perfect platform for a favorite indulgence: chocolate! Add a bit of hazelnut and you have the perfect treat. Great straight up or enhanced with cream and sugar. If you're a fan of chocolate mate teas, we invite you to give this formula a try. Please note that all Mate varieties contains caffeine; we would not suggest it as a nightcap. Steep at 150°F for 3-5 minutes
Recent reviews
EL

a good tea but the smell was mate while the taste was nut so a little confusing for me

This isn't bad, but its just a little too nutty for my taste. It takes away from the earthiness of the mate

Very nutty. I like it. Very different than what I normally drink, but it's pretty good.

A new favorite! A great replacement for coffee and great as a treat. Just enough caffeine for me. I also really love it mixed with a bit of chocolate chai. A very warm and inviting tea. I am definitely buying the big bag next time!

The hazelnut works well with the naturally earthy flavor of the mate, the chocolate is kind of lost to me but the other flavors work so well together I don't really mind, love starting my morning with this one!