by adagio teas



(15 reviews)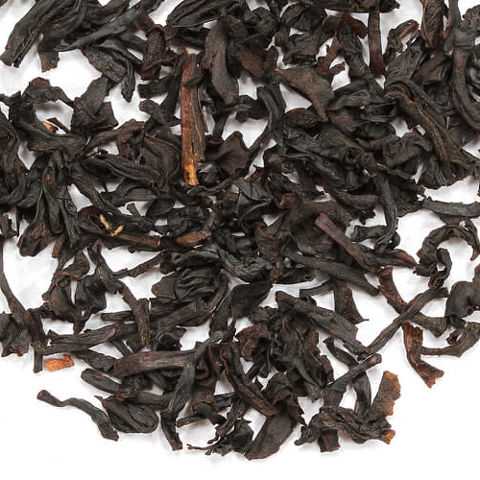 The gemstone
Tiger Eye
is described as being chatoyant - having a shimmery light reflecting quality with "undulating, contrasting bands of color and luster." Our
Tiger Eye
blend will do the same for your palate with rich notes of chocolate and caramel. Enjoy it in lieu of or with your favorite indulgence. Steep at 212°F for 3 minutes
Recent reviews
A great morning tea, I'm eager to try it with some add-ins!

I didn't think that I would like chocolate in my tea, but what a pleasant surprise this was. This tea has just the right amount of sweetness, that no additional sugar or substitute is needed.

This tea has a delightful aroma but once brewed the chocolate and caramel is much, much more subtle. I enjoy this tea with a splash of almond milk added!

A tasty, succulent flavor of chocolate and black tea! Goes lovely with some dried cranberries!

I love this on a cold morning with a touch of oat milk to cut the bitterness.

This has a wonderful aroma, and the taste is just as wonderful. There are very subtle notes of chocolate and caramel. It's well-balanced, and makes for a nice, comforting cup of tea.

One of my favorites! Not too sweet, but the chocolate and caramel are both clearly present.

I like that the chocolate and caramel flavors are a bit more subtle than some other caramel teas I've tried. It actually tastes like tea, too!

Very light chocolate and caramel flavor, not enough to feel like a full dessert tea but makes a wonderful slightly sweet treat especially when made into a latte

Delicious! Smells just like a tootsie roll and has a very smooth and chocolaty flavor that I didn't think could come from tea. 11/10 would recommend!

my favorite black tea from adagio, slightly sweet and nutty.

Nice tea, I really like the chocolate in this one. It's one of the more "boring" teas, but it is still very good.

A perfect tea. Sweet and full bodied, I could drink this every day forever. Good by itself or with added spices.

If I didn't try to keep my caffeine consumption down, I'd drink this tea almost every day. It's got those delicious chocolate undertones that go amazingly with milk.